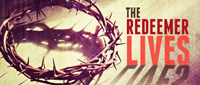 Thank you for visiting the AnotherLevel website! We hope you enjoy browsing our website, and that you find a lot of useful information to assist you in your walk with God.
We look forward to sharing our knowledge and experience to help all God's people achieve happiness, harmony, His awesome mercy, His favour, to experience the peace only God can give as well as to have a wonderful meaningful productive relationship with God, Jesus and the Holy Spirit.
If you want know more information on how to be saved and understand how to accept Jesus Christ in your life click here.
Amen.

Team Another Level
Latest events


_________________

_____________

CONTACT US


_________________

Event 1
coming soon

Event 2
coming soon

About us
Who we are
Our Mission
Our Purpose
Our Goals





E: email us


Information desk:
T: coming soon
F: 086 540 5261
LinkedIn:
Skype:

...............

...............

.......................